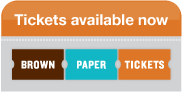 At the intersection of art, culture, social justice, and community building, Kuumba Lynx produces The Chicago Hip Hop Theater Fest (CHHTF).  The festival is curated by KL Co-Founders Jaquanda Villegas and Jacinda Bullie in an effort to reclaim public space, and to cultivate a community building & performance space that reflects the communities we represent. Since its inception, CHHTF has invested in Kuumba Lynx alumni and affiliates who are emerging and established performing artists seeking to present, promote, and preserve critically engaging theater works.  The fest utilizes critical Hip Hop Theater to engage in a dialogue that aims to rewrite our narratives, reimagine the world more just, and connect people across communities.
Grounded in critical pedagogy, original performance aesthetics, and community engagement with a commitment to professionalizing the Hip Hop Theater genre and artist development, CHHTF energizes emerging & established Hip Hop Theater artist alongside both new and seasoned audiences.
Click below to check out an excerpt!
 Apply for the 2017 Hip Hop Theater Festival!